Electron Energy Corporation (EEC) is an expert developer and leading American producer of rare earth magnets that serves various customers and industries around the world.
Founded in 1970 by Marlin Walmer (pictured to the right), EEC is headquartered in Pennsylvania, USA and has two facility locations. With a combined 84,800 square-feet of manufacturing and office space, we have over time increased our efficiency and capacity so we can best serve the growing demand for EEC products and services, including larger and more complex magnet assemblies.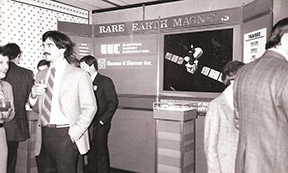 EEC's talented and experienced staff exceeds customer expectations for all the industries we serve including military and aerospace prime contractors, medical device manufacturers, and oil and gas exploration companies. We provide permanent magnets and magnet assemblies for demanding applications such as the JSF, F-18, Patriot, Predator and Navy nuclear programs.
Our customization and ability to precisely control material compositions allow us to partner with our customers very closely and collaboratively. Our customers value our ability to work as an extension of their company so they see us as an "in-house" source of magnet technology.
---
OUR STORY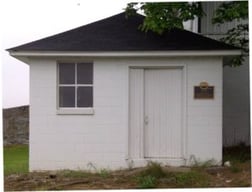 In the late 1960s, a new technology – rare earth samarium cobalt (SmCo) magnets – had been developed by Dr. Karl J. Strnat and his colleagues at the United States Air Force. This development was a significant milestone for the fields of engineering and material science, and innovators across the globe took notice. One of whom was Marlin S. Walmer, an inventor from Lancaster County, Pennsylvania.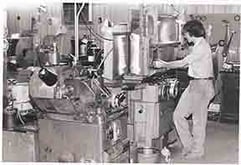 Walmer was fascinated by the vast potential of this technology and began to study the development and commercialization of samarium cobalt-based rare earth magnets. In 1970, he founded Electron Energy Corporation (EEC).
At the beginning, EEC was a very small operation. The company consisted of just two employees working in a milk house on a central Pennsylvania dairy farm. Walmer and his team worked hard to expand his vision for rare earth magnet technology, and through steady sales growth, the addition of employees, and ground-breaking innovations, EEC moved from the original milk house to its first 40,000 square-foot facility. It was not long after this expansion that EEC had emerged as an international leader in the production of rare earth magnets and magnet assemblies.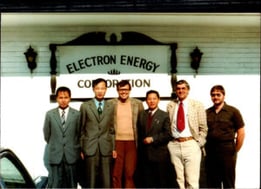 Under Walmer's direction, the magnet materials and products developed by EEC have driven the improvement of many high-tech devices and equipment used for aerospace, spacecraft and satellites, telecommunication, marine vessels, military systems, medical science, and more. To this day, Walmer is considered a pioneer in the rare earth magnet industry.