THE HIGHEST ENERGY PRODUCT AVAILABLE
Electron Energy Corporation (EEC) is a preferred supplier of neodymium iron boron (NdFeB) or "neo" magnets for a variety of markets and applications. NdFeB magnets offer the highest energy product of any permanent magnet material on the market today.
The various grades of EEC's neodymium iron boron offer customers many options when selecting materials based on operating temperature and energy product requirements. NdFeB magnet applications include high performance motors, brushless DC motors, sensors and magnetic resonance imaging equipment. EEC's NdFeB magnets provide a cost-effective solution for high-performance requirements.
DFARS Compliant NdFeB Magnets
EEC now has available neodymium iron boron that is fully compliant with the U.S. Defense Federal Acquisition Regulation Supplement (DFARS 225.7018 Restriction on acquisition of certain magnets and tungsten, 'The John S. McCain National Defense Authorization Act – NDAA 2019').
EEC's NdFeB products are used in a variety of applications including:
Spindle and Stepper Motors
Drive Motors in Hybrid and Electric Vehicles
Electric Wind Turbine Generators
Magnetic Resonance Imaging (MRI)
Electronic Medical Devices
Magnetic Bearings
Neodymium Iron Boron (NdFeB)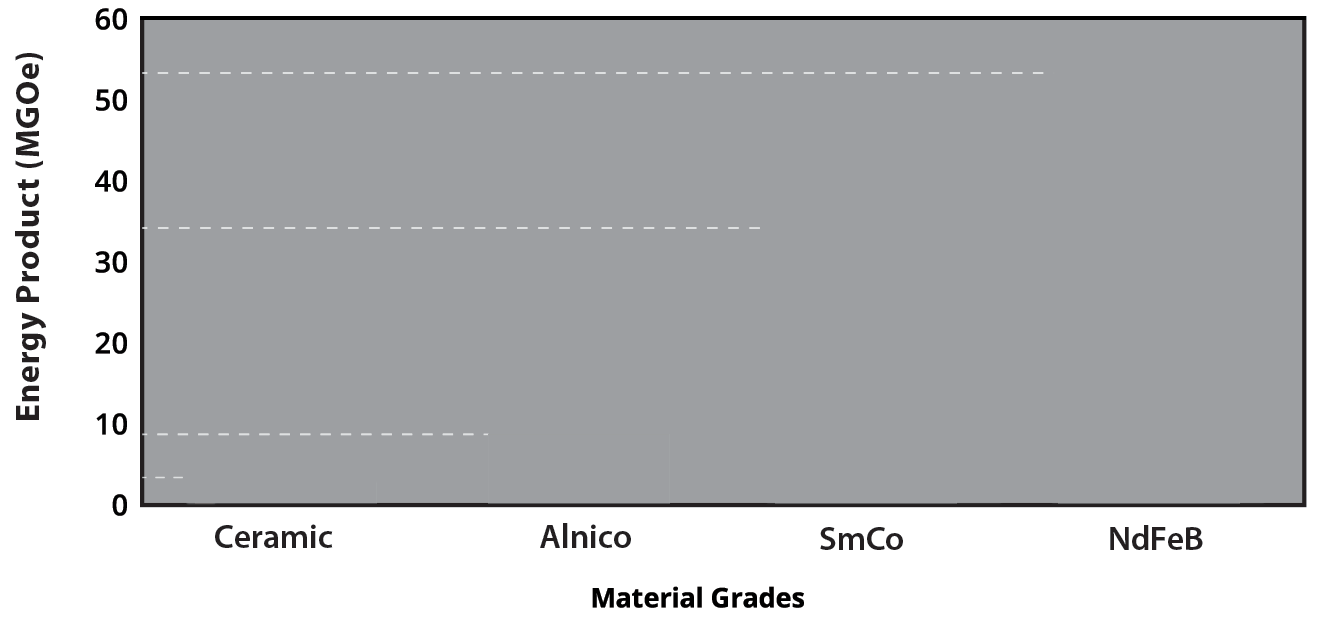 High energy product to optimize magnetic circuit designs (up to 52 MGOe)
Mechanically strong material and easier to machine
An economical solution for both low and high volume production
EEC Grades of NdFeB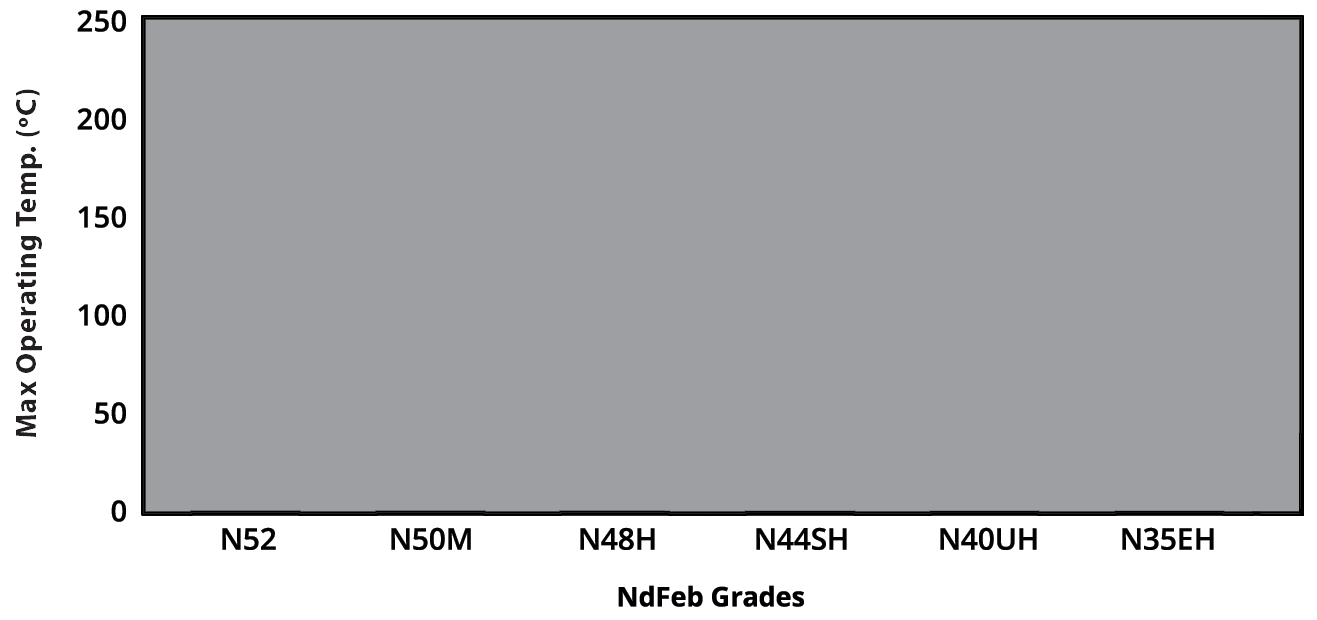 Options for operating temperatures up to 200°C
Variety of coating options to protect magnets
Offer a range of Maximum Energy Product (BH max) from 35 to 52 MGOe